Hi Guys. Spring is in the air, and that has me thinking about Anniversaries. I don't know why, since they can happen any time of the year. But whatever, I am. :-)
Anyway, for today I decided to send out a list of some really cool anniversary gifts that I have found online. Plus some that my customers have made using our tutorials. Why not post a comment with your favorite anniversary gifts below?
1.
Personalized Anniversary Cross
- Celebrate your enduring love with this classic and attractive personalized cross. I found this at Abernook.com for $32.
2.
Anniversary Card Quilled Flowers
- I found this on Etsy.com. A very original and exquisite handmade greeting card to celebrate a milestone anniversary. I love the origami and quilling technique used in this card. Awesome job and great creativity!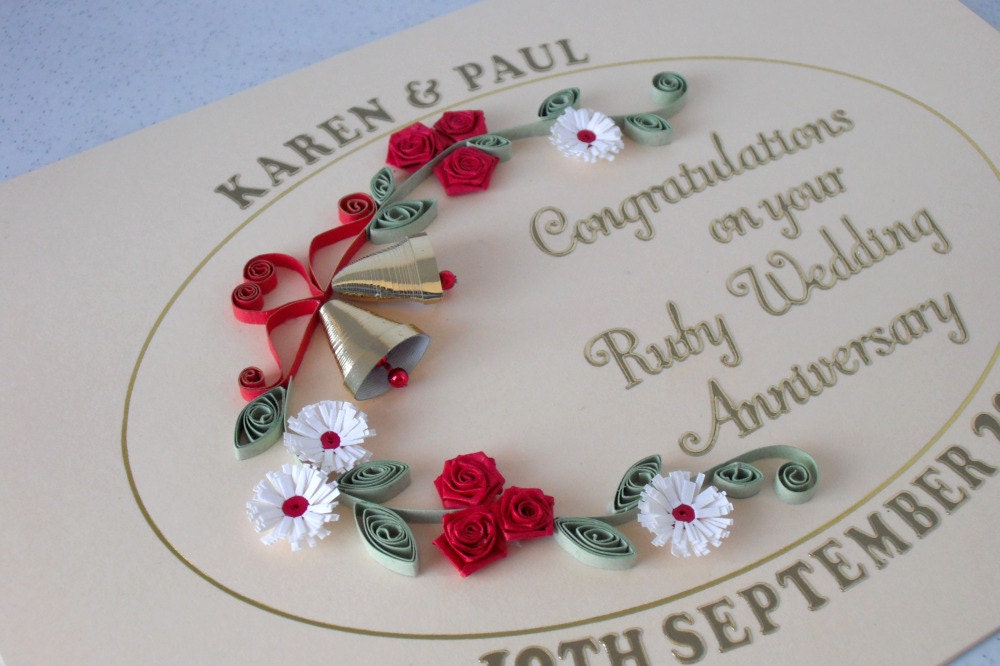 3. Anniversary Throw Pillow. Also from Zazzle.com, you can use your favorite image or photo to create an elegant anniversary pillow keepsake like the photo below.
4. Elegant Anniversary Postage. Put a personal touch in your mail with this elegant Anniversary Postage. This is available at Zazzle.com, it is selling for $22 per sheet.
5.
Anniversary Exploding Box
- This is a project of Cecilia Montanes, she is one of my clients who purchased my
Exploding Box w/ 3-Tier Cake PDF Tutorial
. She made this
Anniversary Exploding Box
as a gift for her husband.
I love how she turned this Exploding Box into a fantastic gift. Those die-cut butterflies are so lovely. I am known for turning
Exploding Box Templates
into
Exploding Box Invitations
. But with what she did shows the versatility of this tutorial.
I just wish that Cecilia has a blog I can link this post to. She said she wants to have a blog someday. For those who want to know how to create a blog. I have created a step-by-step tutorial on
How to Create A Blog For Free
and it is available on my
website
.
Thanks for stopping by. Hope these ideas inspires you today.